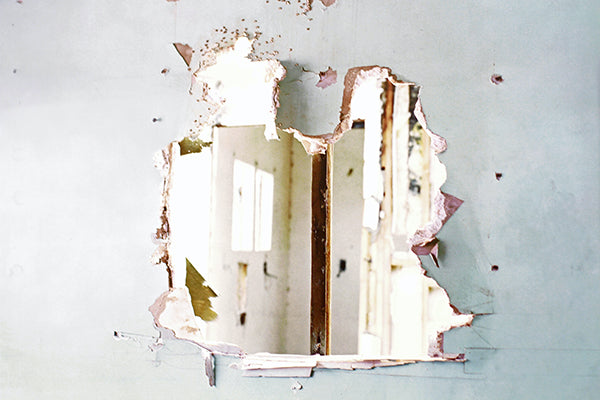 Protect Vs. Repair
Building or renovating an existing home is an exciting and often dreamed about experience for many people. Home values have jumped dramatically in the last year, resulting in a huge boom for home renovation projects.
Protection during Home Construction/Renovation
Houses under construction or renovation are often more susceptible to damage than at any other time. As a general contractor or a family looking to DIY their renovation, it is vital to be proactive in the protection of the whole home. Proper renovation protection also helps keep the home free of dirt and debris resulting in better air quality and easier cleanup. An expert contractor understands that there is value in keeping high quality standards. Pad 'N Protect runner offers superior protection when stacked up next to competitors such as Ram Board. Our multi-surface runner is flexible and impact resistant and features anti slip technology that is both reusable and eco-friendly.
The cost of repair is more than just financial. 
The need for repairs can delay your home renovation and result in expenses for your business. When your team needs to repair a feature in a client's home, the cost extends beyond the financial aspect of the repair. The need for a repair may result in that client not referring your services to a neighbor or friend. In most cases, the cost of a repair is far greater than the upfront cost for surface protection. The need to repair flooring and other surfaces can cause great delays in job completion. Often there will be a wait for construction materials in addition to the repair itself. When it comes to home construction, there is no room to cut corners.
Proper job site protection is essential in preventing the need for repairs and establishing trust in your business brand. 
How can a General Contractor Protect a Job Site?
Considering that your construction team will make multiple trips in and out of the home with various tools and building equipment, you will need to keep a variety of surfaces protected. When proper protection and care are not a priority, contractors can crack and damage floor tiles and drywall. Repairing residential flooring and appliance fixtures can be costly and time consuming. Careless planning can also cause less severe damages such as scratches and scuff marks, mirrored surfaces, appliances, wall fixtures and paint. Pathways, doorways, stair railings, countertops and appliances all need to be protected. Home contractors will need premium quality surface protection, sticky mats and masking tape to safeguard valuables in a home. 
What sets a Great Contractor apart from the rest? 
A great general contractor understands the amount of care that needs to be taken to prepare and protect a job site before they start. Using a multi-surface protectant like Pad 'N Protect runner communicates care, competence and aptitude to your client. A home renovation is more than a job to an experienced contractor. A great contractor knows the value and pride homeowners have in their property and demonstrates this in appropriate protection.  
Home Protection during Construction
Lay down

floor protection

Create a

Threshold shield

Ensure that

Booties

and PPE are used

Cover

Doorways and Corners 

Protect Delicate Surfaces (Mirrors, appliances, glass,etc) 
Why is Job site preparation important for home renovation? 
Site prep is important, especially if your team will be walking around multiple corners, doorways and stairs. Proper protection ensures that the job is done well and safely. Surface protection can also prevent slips and falls for your team as well as the client's family. There is extra time and effort spent on preparing a job site, but the time spent on avoidable repairs is longer. 
 Proper Home Renovation Protection
- Ensure you start with clean work space.
- Starting with a clean work space will prevent scratches from dirt and debris.
- Use Pad'N Protect Runner along all surfaces
-Use Tack Mats to stop dirt and dust
-Use plastic sheeting to protect against dust
 What makes Pad 'N Protect runner different from competitors? 
Our premium grade surface protection is more cost effective than ShuBee surface liner while also providing a better quality product. Our runner adds another layer of cushioned protection to prevent surfaces from damage, paint, and liquids during demolition, renovation, construction, moving, and more. The runner is a uniquely designed protective product that offers the best floor protection in the construction industry. 
Whether you are brand new or a veteran contractor, your reputation is crucial to the future of your business. Construction site protection is essential when it comes to the success of your business. If your team is ready to try a premium quality product that is affordable for every budget, request a sample through our site or by emailing info@padnprotect.com. 
 "It is always cheaper to do the job right the first time" -Phil Crosby