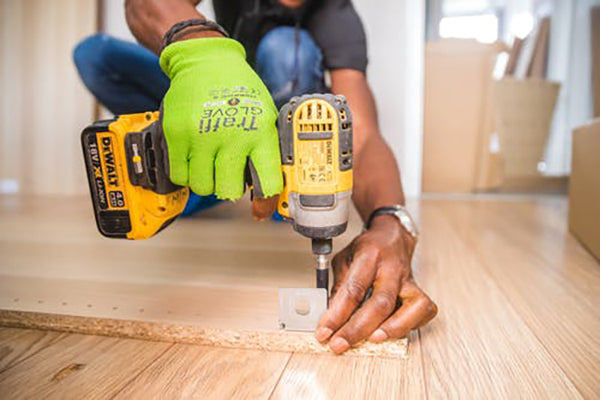 PAD 'N PROTECT RUNNER VS. ECONORUNNER
Why should you use surface protection during construction?
The main reason would be to protect areas that have already been installed, such as floors, from becoming dirty or damaged while the rest of the project is being worked on. You'll be able to avoid scratches, dust, mud, water damage, dirt, and other wear and tear in the environment that may get brought in during construction. Setting down surface protection can save a job thousands of dollars in potential damages.
When picking your surface protector, it can be a difficult decision. With so many brands out there to choose from it can be overwhelming. The two highest quality of brands are the Pad 'N Protect Runner and Econo Runner which include similar qualities. Both our products can be used safely on any surface, paint/waterproof, impact resistant, reusable, tear proof, anti-slip, and can be easily applied. We have the same level of thickness and dimensions at 32'' by 100''.
The difference though is a substantial one, price. Pad 'N Protect Runner is at 20% to 40% less and the lower shipping. The same high-quality protection but at a better price.
For bulk discounts please give us a call at 833-900-1712 or reach out to us on our website. You won't be disappointed.