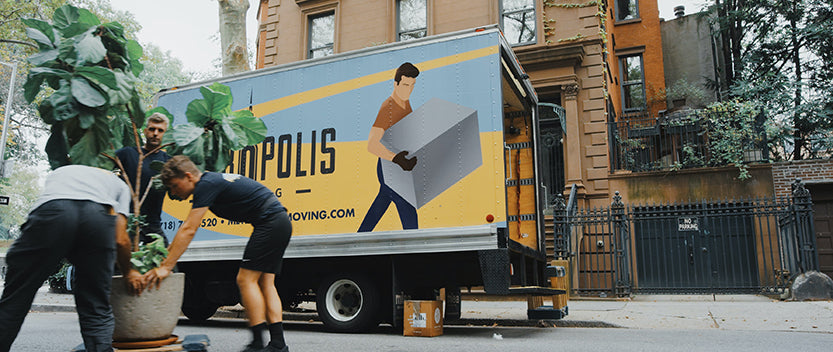 How Do You Protect Hardwood Floors When Moving?
So, you are all set to move into your new dig. You might be considering rearranging your old furniture and buying new pieces to add a new vibe.
While moving to a new house is exhilarating, it comes with a whole set of problems you never considered before. Resetting or buying chic furniture is not the only thing you need to think about.
Floor protection, however, is something that requires a sheer amount of consideration when moving. It becomes even more important if your new home has hardwood floors.
Keep in mind that your hardwood floor is the single typically the largest piece of millwork in a home making it an important investment to maintain. It comforts your lifestyle, adds value to your house, and brings you overall satisfaction with space. That is why protecting your hardwood floor from heavy furniture and dropped boxes is essential.
Here we have gathered some excellent solutions to this problem, which will keep your hardwood floors safe, shiny, and beautiful.
How to Protect Hardwood Floors When Moving
Floor Covering
Scratches, dents, and scrapes are common when your new home undergoes remodeling or renovation. Even an accidentally dropped paintbrush or a heavy tool can leave a big stain or ding on the hardwood floor surface. It not only ruins the floor surface but also costs a lot to repair. Moving furniture can also cause scratches that are hard to remove. That means you must know techniques to avoid floor damage.
Covering your hard floor before moving furniture or when remodeling is an excellent way to prevent scratches, dents, and scrapes. High-quality floor protectors like PadNProtect runners are ideal for keeping your floor intact. They are a form of shock-absorbing protective gear you can use for any area. The runners are reusable, so you can use them in the future if necessary.
All you need is to roll out a runner and cling it to the floor with its slip-resistant and non-adhesive backing.
Avoid Dragging Furniture
When you drag heavy or light furniture across the hardwood floors without any floor protection, it can damage them. Regardless of the type of wooden floor, dragging will ruin the finish and surface, defacing the wood.
Carrying lightweight things and stack boxes on rubber tires or dollies is one way to avoid this problem but rubber tires can pick up pebbles and debris that can cause damage. This means best practice is to use floor protection even when using a dolly! Avoid dragging when moving heavy furniture, such as a dressing table, chairs, or couches.
You can cover their edges and feet with a solid and soft fabric. You can also wrap them in secure padding. It will help protect hardwood flooring if you or a mover accidentally drops anything on the floor.
If there is no protective felt or barrier at the bottom of your stuff, now is a time to use it. They are especially important if you rearrange the furniture in your home on a regular basis.
Use Quality Cardboard
Cardboard is a common go-to option for moving items because of its convenience. When you have many unused boxes, you don't need, making a cardboard path might seem like a logical thing to do. While in some cases the idea is helpful, it can create numerous other problems if you use unused card boxes.
Note that cardboard slides around on the floor acting like sandpaper and this causes damage. Of course, it is abrasive, and sliding makes it not only damaging but dangerous to slip and fall. Cardboard from larger items frequently has staples and strong glues in the seams which can also cause damage to the floor to an adjacent wall while laying it down. It does not end there; if cardboard gets wet while on a surface the inks can run and stain your floor!  
That is to say, cardboard in your home might be fine for a quick fix. You can place it under a bulky appliance and furniture that needs to be set down.
However, using a high-quality cardboard or corner guard designed by the experts such as Pad N Protect is the right solution for you walls. Pad N Protect corner guard is an impact-resistant and quality cardboard protection. It prevents a wall corners from dents, dings, and damage that could also be costly. It can also help you avoid the commonly damaged corners at a lower cost. Stays on with safe release tape to allow cardboard to stay on the wall.
Try Furniture Sliders
You might have seen furniture sliders in different ads and thought that they could offer good hard floor protection. Fortunately, these sliders make hauling in bulky items much easier. But you need to lift the corners of the item you want to move and slip the sliders underneath.
Repeat it until you cover all areas touching the hardwood floor. Once covered, you can slide the furniture anywhere it needs to go. These gadgets are handy for bulky and heavy objects such as chests, sofas, and armoires. However, you will still need a floor protection runner to avoid any damage the slider's edges may cause.
What is Pad N Protect Runner- How can You Use it
There is no denying that PadNProtect runner is the ultimate solution to protect your hardwood floor. Whether you use cardboard or furniture sliders, the importance of making a smooth path cannot be stressed. The floor runner is cost-efficient and provides the best protection with its anti-slip, tensile strength, easy-to-use features.
Spread the runner across the floor before you start moving items or furniture to protect it from blemishes and scratches.
Summing Up
All in all, use these tips to avoid having to repair hardwood flooring and save money.
Links
https://wideplankflooring.com/blog/4-tips-for-protecting-your-hardwood-floors-during-a-move/
https://www.flatrate.com/blog/how-to-protect-hardwood-floors-moving/
https://blog.unpakt.com/5-tips-protecting-hardwood-floors-move/